BUSINESS ADVISOR & STRATEGIST
Successful businessman and Chartered Accountant, Ian Anthonisz decided to share is experience and to help any go-ahead business owners to streamline their businesses and to expand their organisations, with a view to greater shareholder value and the eventual marketability of their businesses.

He thinks that no client is too small and that every business has the potential to achieve this goal. He works together with the business ownership to harness the latent energy within an organisation, to increase their performance and lead the enterprise to a higher degree of performance and shareholder value.

He is using this expertise to organise the business and structural requirements of clients who feel that their businesses may benefit to one degree or another by means of an independent review and regular input to achieve a successful restructure program.

He has been the senior partner of Anthonisz Neville LLP, a practice of Chartered Accountants and registered auditors for several years and headed the team specialising in giving business advice and providing strategic solutions.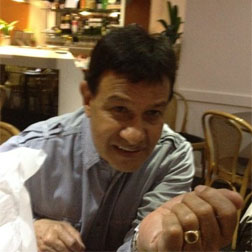 Personal business Profile
Ian Anthonisz trained at Stoy Hayward, a leading firm of international accountants. Having qualified, he joined Blick Rothenberg, an equally well-known and respected firm, where he increased his experience in professional accounting. He then moved to the Seabright Group of Companies as the chief accountant of the group, which had interests in Manufacturing, Shipping, Property and wholesale trading on the international scene. There, he obtained experience in all other mercantile skills which covered areas of banking, shipping and export trading.

He left employment to set up his own accountancy practice which has always had a distinct flavour of business as opposed to pure professional accounting. Apart from the accountancy practice, he has business interests in Property and IT ventures, which gives him a distinct entrepreneurial flair, which has benefited his clients.